Free online geo-gatherings, every two weeks!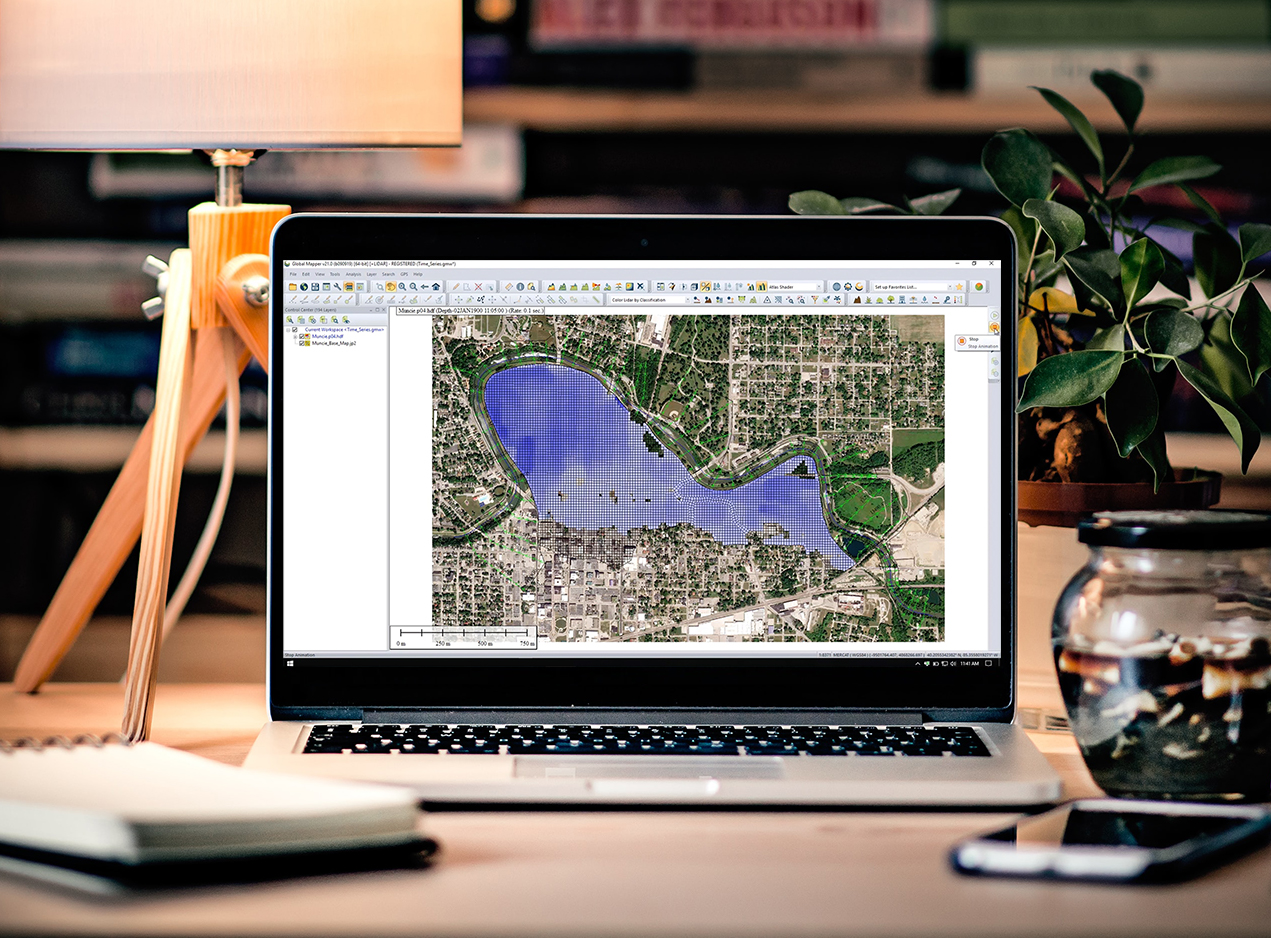 As the business world comes to grips with the new reality of our remote and detached workplaces, we are all being challenged to find new and creative ways to engage and interact with customers. For Blue Marble, this is easy. For years, we have been conducting webinars, online software demonstrations, and even complete instructor-led training classes using the latest web technology.
In an effort to maintain the lines of communication between Blue Marble and the people who use or are interested in using Global Mapper or Geographic Calculator, we are pleased to announce a series of live webinars. Modeled on the highly successful, GeoTalks conference, which is held annually in March, GeoTalks Express is a series of hour-long events, focusing on particular aspects of Blue Marble geospatial technology.
These events are free and open to everyone. Registration is required and space is limited so be sure to sign up for whichever programs are of interest to you.
Upcoming Webinars:
---
June 10 - 2:00 PM EDT (18:00 GMT) - Using Lidar for Archeological Research
With the rapidly expanding use of LiDAR and UAV-collected data, researchers have been able to reveal detailed information about cultural heritage sites in many previously inaccessible environments. This has led to the proliferation of information and increased publicity around sites of cultural importance.
---
June 24 - 10:00 AM EDT (14:00 GMT) - Got a drone, now what? An Introduction to Pixels to Points
Drones are everywhere! They are being used for law enforcement, engineering, agriculture, and, of course, mapping. In this hour-long session, we will introduce the Pixels to Points tool, part of Global Mapper's Lidar Module. Using simple overlapping drone-collected images and employing the principles of Structure from Motion (SfM), we will create a 3D reconstruction of a target area in the form of a point cloud as well as an orthoimage and a 3D mesh.
---
July 8 - 2:00 PM EDT (18:00 GMT) - The ABC's of Global Mapper
A is for Address Geocoding, B is for Buffering, etc. You get the idea. However, if you want to find out what we came up with for X, you'll have to join us for this GeoTalks Express session, during which we'll take a light-hearted alphabetic journey through Global Mapper. Along the way, we'll stop and demonstrate a few of the tools that we encounter.
---
July 22 - 10:00 AM EDT (14:00 GMT) - Global Mapper and Mango
MangoMap is an online mapping service that provides a simple and efficient way to share geospatial data with anyone, on any device. Through a special partnership with Mango, Global Mapper users can set an account and publish layers directly from the desktop software. In this GeoTalks Express session, we will demonstrate this uploading process as well as some of the tools that are available on the web platform.
---
August 5 - 2:00 PM EDT (18:00 GMT) - Terrain analysis using Global Mapper
3D data processing is arguably the most important capability of Global Mapper. Encompassing a wide array of powerful data creation, visualization, and analysis functions, these tools are for many users, the main reason why they have Global Mapper in their geospatial toolkit. In this GeoTalks Express session, we will explore several of the most important terrain analysis tools including simple contour generation, volume calculation, viewshed analysis, and watershed modeling.
---
More sessions will be added to this calendar, so bookmark this page or sign-up to receive our email updates!
Past Webinars
If you were unable to attend a GeoTalks Express webinar and would like to view the recording, you may request access to view past webinars here: