Free online geo-gatherings, every two weeks!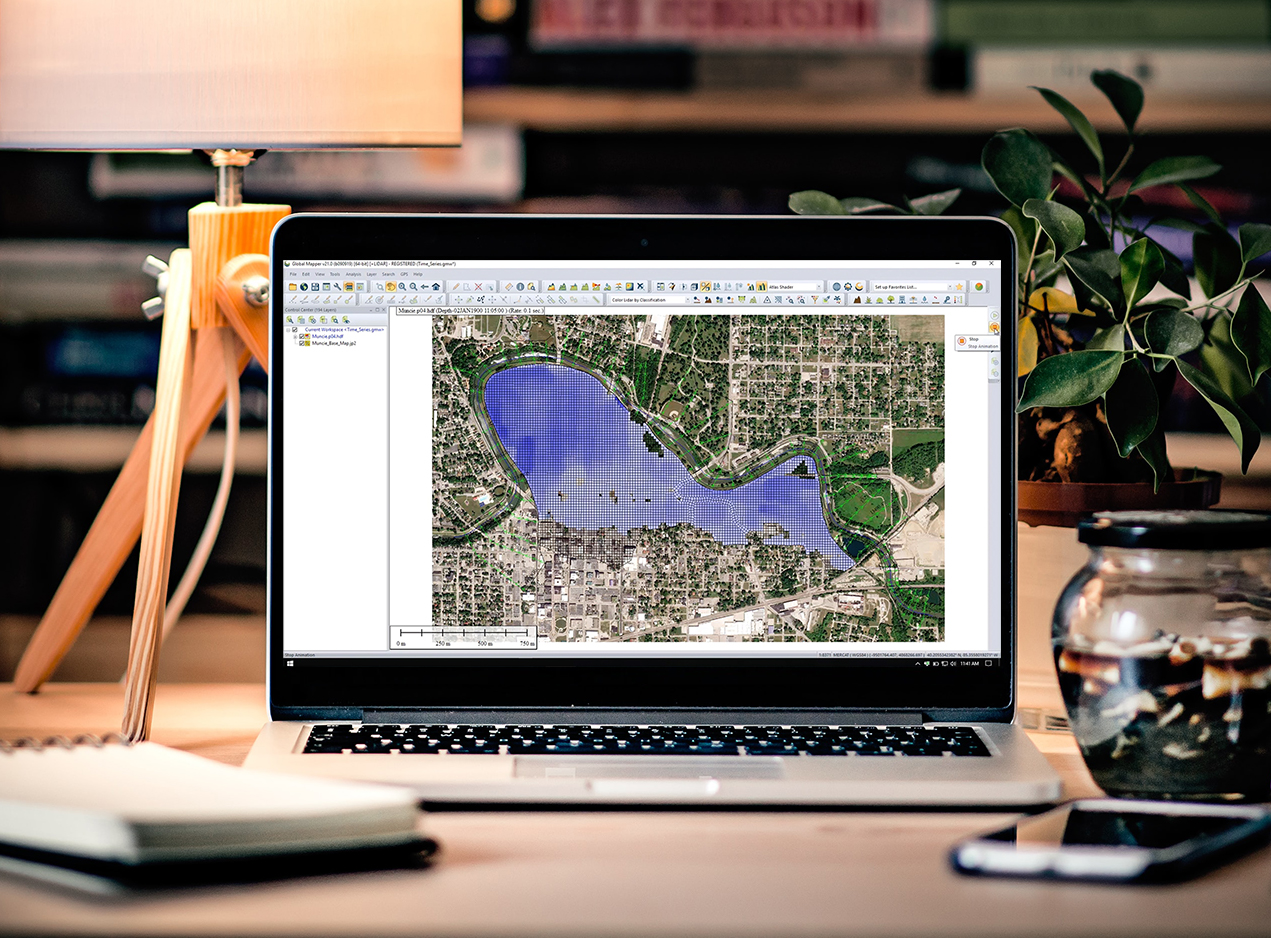 As the business world comes to grips with the new reality of our remote and detached workplaces, we are all being challenged to find new and creative ways to engage and interact with customers. For Blue Marble, this is easy. For years, we have been conducting webinars, online software demonstrations, and even complete instructor-led training classes using the latest web technology.
In an effort to maintain the lines of communication between Blue Marble and the people who use or are interested in using Global Mapper or Geographic Calculator, we are pleased to announce a series of live webinars. Modeled on the highly successful, GeoTalks conference, which is held annually in March, GeoTalks Express is a series of hour-long events, focusing on particular aspects of Blue Marble geospatial technology.
These events are free and open to everyone. Registration is required and space is limited so be sure to sign up for whichever programs are of interest to you.
Upcoming Webinars:
---
4/15 - 2:00 PM EDT (GMT -04:00) - Why you need the Lidar Module
By way of introducing some of the key features and functions of this optional add-on to Global Mapper, we answer the basic question, "Why do I need the Lidar Module?". The bottom line is that if you are working with any type of point cloud or thinking of using your drone for your mapping projects, this is a tool you should not be without. To prove it, we'll spend an hour introducing its main components.
---
4/29 - 10:00 AM EDT (GMT -04:00) - So you think you know Global Mapper? Tips & tricks to get the most out of the software
Most Global Mapper users employ a specific set of tools in the software to complete a given project and are often unaware of the full breadth of functionality at their disposal. In the first of the GeoTalks Express series, we will spend some time exploring a few of the lesser-known tools. We'll show you how to blend two raster layers together, extract vector features from a raster layer, create a 3D PDF, and so much more.
---
5/13 - 2:00 PM EDT (GMT -04:00) - Get outside with Global Mapper Mobile
A natural extension of the desktop software, Global Mapper Mobile is a must-have for anyone who owns an iOS or Android device (in other words, virtually everyone!). Providing a straightforward collection of field data visualization and editing tools, this app utilizes your device's GPS functionality to provide locational awareness for all field mapping projects. Using an emulator, we will explore the features and functions of the app and talk about the process of transferring data from and to the desktop software.
---
5/27 - 10:00 AM EDT (GMT -04:00) - What's new with Geographic Calculator
Coinciding with the release of Geographic Calculator 2020, this hour-long session will provide a brief overview of the software's fundamental capabilities before introducing some of the new tools that have been added in the latest version. With the upcoming introduction of the North American Terrestrial Reference Frame of 2022 (NATRF2022), the functionality provided by Geographic Calculator will be essential for any company or organization managing spatial data.
---
6/10 - 2:00 PM EDT (GMT -04:00) - Using Lidar for Archeological Research
With the rapidly expanding use of LiDAR and UAV-collected data, researchers have been able to reveal detailed information about cultural heritage sites in many previously inaccessible environments. This has led to the proliferation of information and increased publicity around sites of cultural importance. In this GeoTalks Express session, we will hear from Dan Fagerman from LiDARUSA about some archeological projects that his company has worked on in Central America.
---
6/24 - 10:00 AM EDT (GMT -04:00) - Got a drone, now what? An Introduction to Pixels to Points
Drones are everywhere! They are being used for law enforcement, engineering, agriculture, and, of course, mapping. In this hour-long session, we will introduce the Pixels to Points tool, part of Global Mapper's Lidar Module. Using simple overlapping drone-collected images and employing the principles of Structure from Motion (SfM), we will create a 3D reconstruction of a target area in the form of a point cloud as well as an orthoimage and a 3D mesh.
---
7/8 - 2:00 PM EDT (GMT -04:00) - The ABC's of Global Mapper
A is for Address Geocoding, B is for Buffering, etc. You get the idea. However, if you want to find out what we came up with for X, you'll have to join us for this GeoTalks Express session, during which we'll take a light-hearted alphabetic journey through Global Mapper. Along the way, we'll stop and demonstrate a few of the tools that we encounter.
---
7/22 - 10:00 AM EDT (GMT -04:00) - Global Mapper and Mango
MangoMap is an online mapping service that provides a simple and efficient way to share geospatial data with anyone, on any device. Through a special partnership with Mango, Global Mapper users can set an account and publish layers directly from the desktop software. In this GeoTalks Express session, we will demonstrate this uploading process as well as some of the tools that are available on the web platform.
---
8/5 - 2:00 PM EDT (GMT -04:00) - Terrain analysis using Global Mapper
3D data processing is arguably the most important capability of Global Mapper. Encompassing a wide array of powerful data creation, visualization, and analysis functions, these tools are for many users, the main reason why they have Global Mapper in their geospatial toolkit. In this GeoTalks Express session, we will explore several of the most important terrain analysis tools including simple contour generation, volume calculation, viewshed analysis, and watershed modeling.
---
More sessions will be added to this calendar, so bookmark this page or sign-up to receive our email updates!