Downloading Missing Shift Files
Some horizontal or vertical grid shift files do not come with Geographic Calculator by default. The Geographic Calculator includes several datum transformation definitions that require supplementary data files to function properly.  These objects are not able to be used until the supplementary files are added.
Many of these entries are available by download. Entries that are marked in red with an exclamation point icon are ones that do not have the necessary shift files downloaded locally. Right-click on the entry and select Download Missing Files to add the object to the local datasource. This requires an internet connection.
Note: Some grid shift files must be requested directly for the maintaining authority, and can not be provided by Blue Marble Geographics.

To download missing files for multiple transformations, hold down the Shift or Ctrl keys to select multiple entries and then right-click and select Download Missing Files.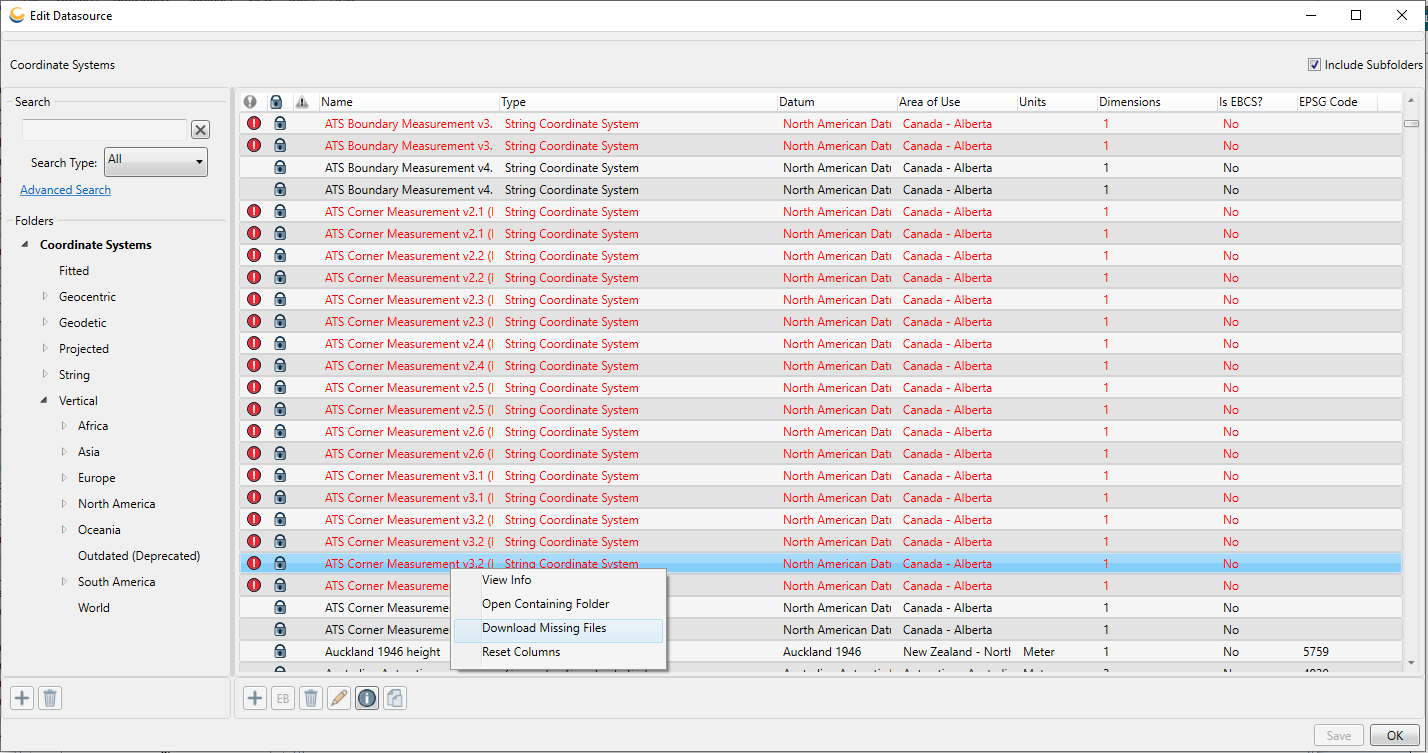 A download progress bar will appear while the shift files are being downloaded and installed.
Once the files have been downloaded you will be able to select that datasource entry
.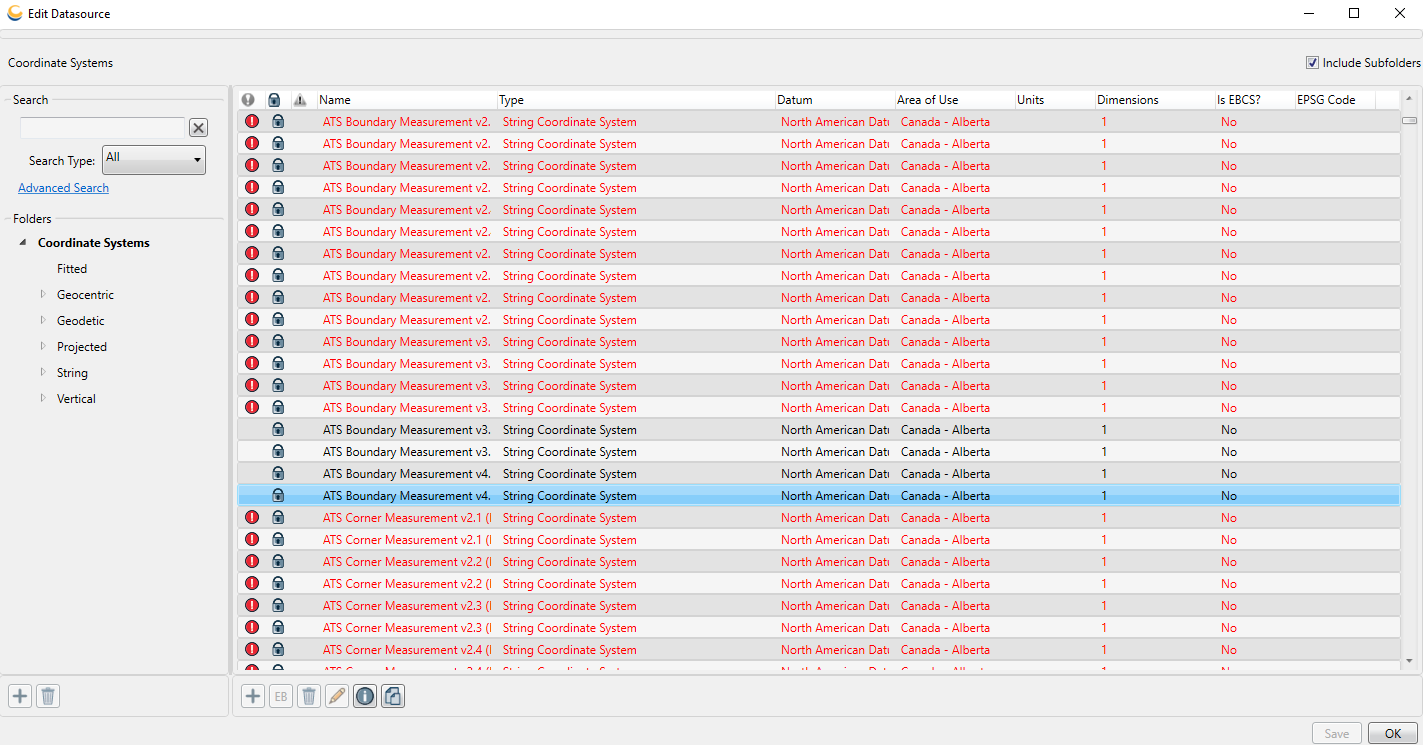 Manually Add Missing Shift Files
If the machine is offline, or the necessary grid shift file can not be provided directly by Blue Marble Geographics, the grid shift files can manually be placed in the correct location.
Visit http://www.bluemarblegeo.com/products/geographic-calculator-download.php to manually download missing shift files that are provided by Blue Marble Geographics. Or obtain the shift file from the appropriate authority.

Place the missing shift files in the Datasource Data Path directory. This path may be customized in Preference> File Locations. Below is the default shift file paths.

Horizontal shift files:

C:\ProgramData\Blue Marble Geographics\Geographic Calculator x64\DataSource\shiftfiles
C:\ProgramData\Blue Marble Geographics\Geographic Calculator\DataSource\shiftfiles

Vertical shift files:

C:\ProgramData\Blue Marble Geographics\Geographic Calculator x64\DataSource\shiftfiles\vertical
C:\ProgramData\Blue Marble Geographics\Geographic Calculator\DataSource\shiftfiles\vertical

Related Topics